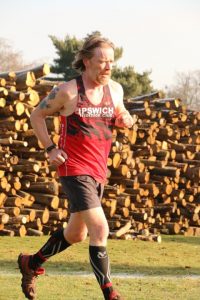 Hi I'm Russel. I joined the club in 2010 to supplement my run training with other forms of exercise. So I added 'rubbish triathlete' to my achievements as 'average runner' and, more recently, 'so-so quadrathlete'.
I organise the club's participation in the Suffolk Winter League, which is the local cross country competition held at locations around Suffolk between November and March each year.
I am happy to answer about quadrathlon (tri plus kayak racing…the ultimate minority sport).