I joined Ipswich Triathlon club in 2012.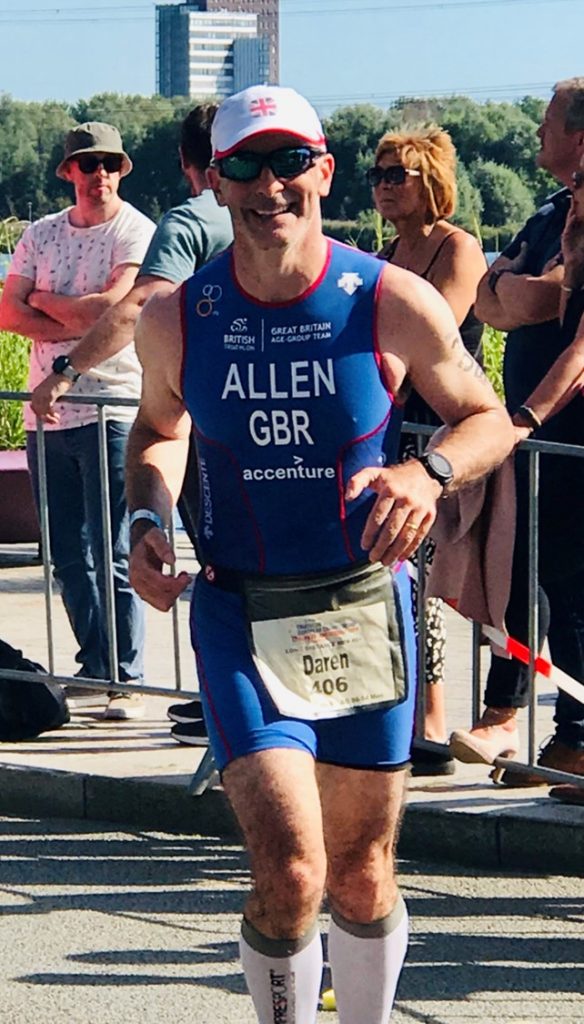 Prior to joining ITC I sought advice on my swimming ability and was advised that apart from my body position, head position, breathing, legs and arms, my swimming was fine! After joining the club I attended Charlie Stannett's newbie swimming group on the Saturday morning swim sessions in Woolverstone where I slowly managed to improve and eventually graduated to the sessions run by our swim guru, Mark Oxford.
After declaring that anyone who did an Ironman was insane, I slowly worked my way up from standard distance races to half Ironman to (eventually) Iron distance racing. It's amazing how quickly you can go from 'I will never…' to 'I wonder if I could…' Anyway, I did my first Iron distance race in 2014 and have since competed with club members in Ironman races in Spain, Sweden, Denmark, Holland, and Germany. In 2019 I was delighted to qualify (with other ITC members) for the long course GB Age Group team and have since represented GB in the ITU World and European championships.
Through ITC my family and I have made many new friends and I am pleased to say that my eldest daughter, Tara, recently joined the club.
The club has thrived over the years because of the efforts of committed committee members. Having benefited greatly from the efforts of those members, I wanted to contribute to the continued success of the club and, as a consequence, joined the committee as Chair in 2020.